Decuma: the R&D for your RPG
Decuma is LIVE on KICKSTARTER!
---
Hello!

I thought that I'd let everyone know that the full version of Decuma, a stunning deck of tarot-inspired question cards, is now available to support on Kickstarter! It seems like the word has really spread in the TTRPG community, because we hit our first funding goal in less than 20 hours! If you enjoyed playing the beta PDF version of Decuma, go check out its final form at http://goldenlassogames.com/kickstarter !
Thank you all who tried Decuma in the last year! Your feedback and enthusiasm helped get us to this point!
<3 Golden Lasso Games
Here are some amazing pictures of the deck backers are helping to bring to life: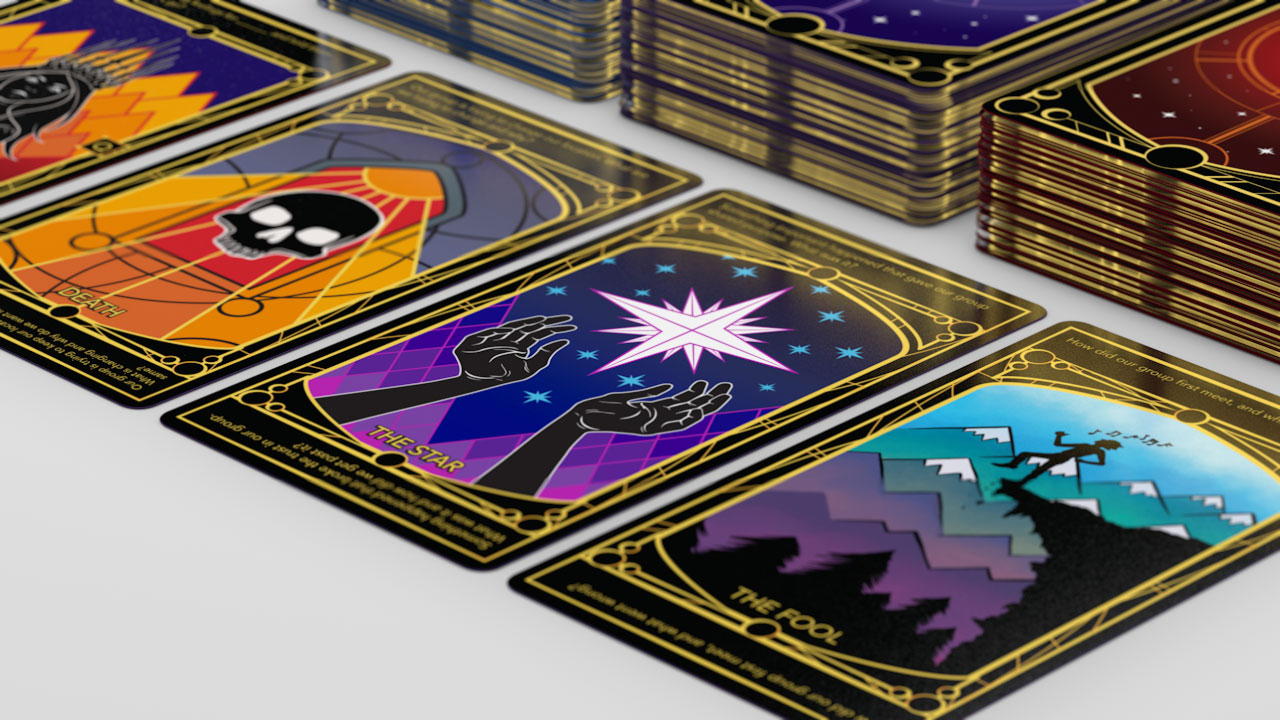 And here is a video explaining more about Decuma:

Get Decuma: the R&D for your RPG